Integrating NAVA into existing systems so that order data and surveying data
can be worked with in upstream and downstream systems.
INTEGRATION OF NAVA
Interfaces
In an ocean of many different solutions and systems, NAVA offers the possibility to easily integrate into your existing processes. The open API allows the coupling of upstream and downstream systems and a data exchange without manual transfer. Your orders can be transferred from upstream systems into NAVA or measurements can be imported directly into the GIS. This makes your process even simpler and faster.
With the help of the NAVA API, a system which is upstream or downstream in the process easily communicates with the NAVA backend. This is the data basis of the NAVA Manager and the NAVA app. Data can be exchanged through an authorised request and an authorised response via a proven web interface system.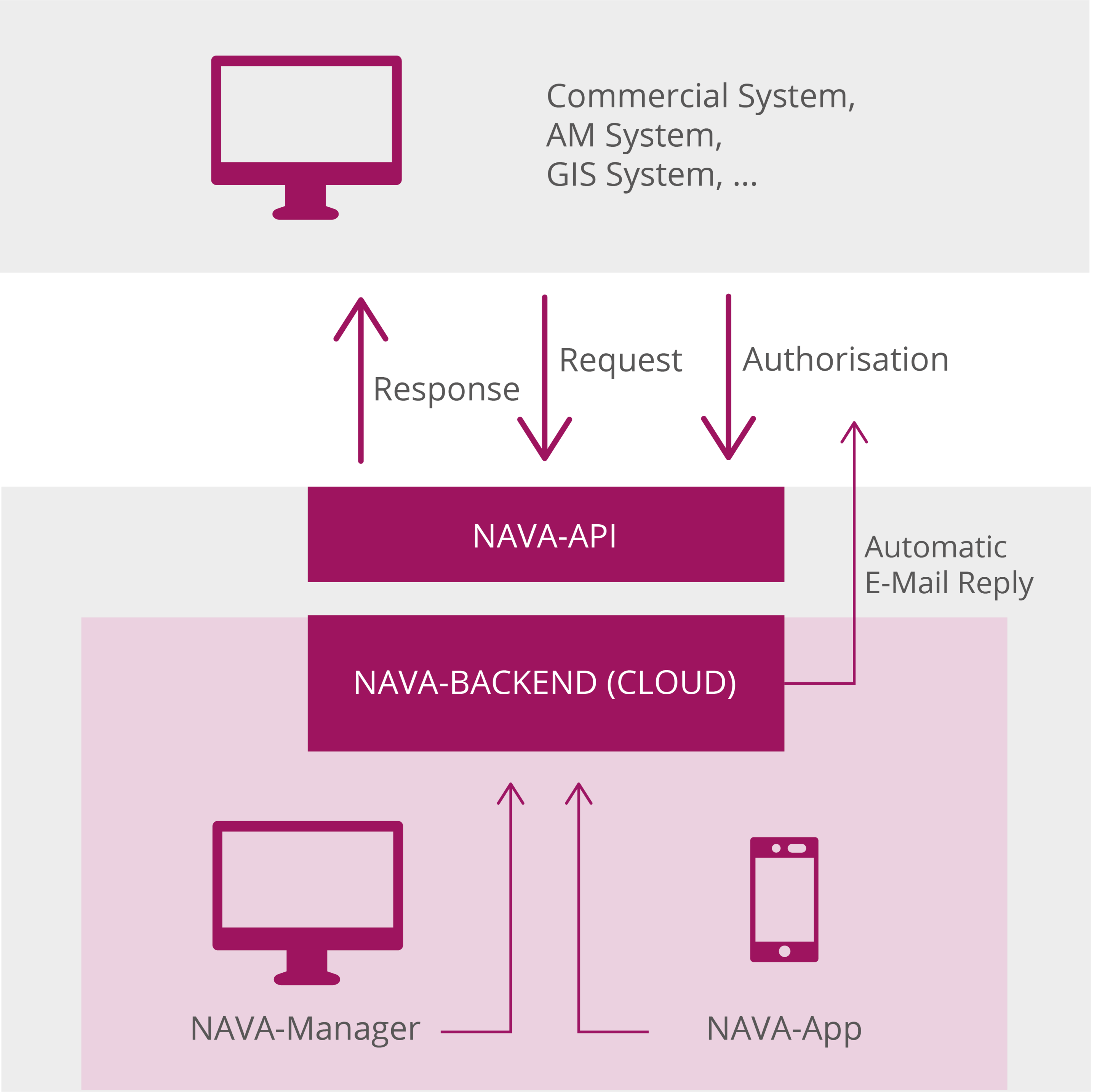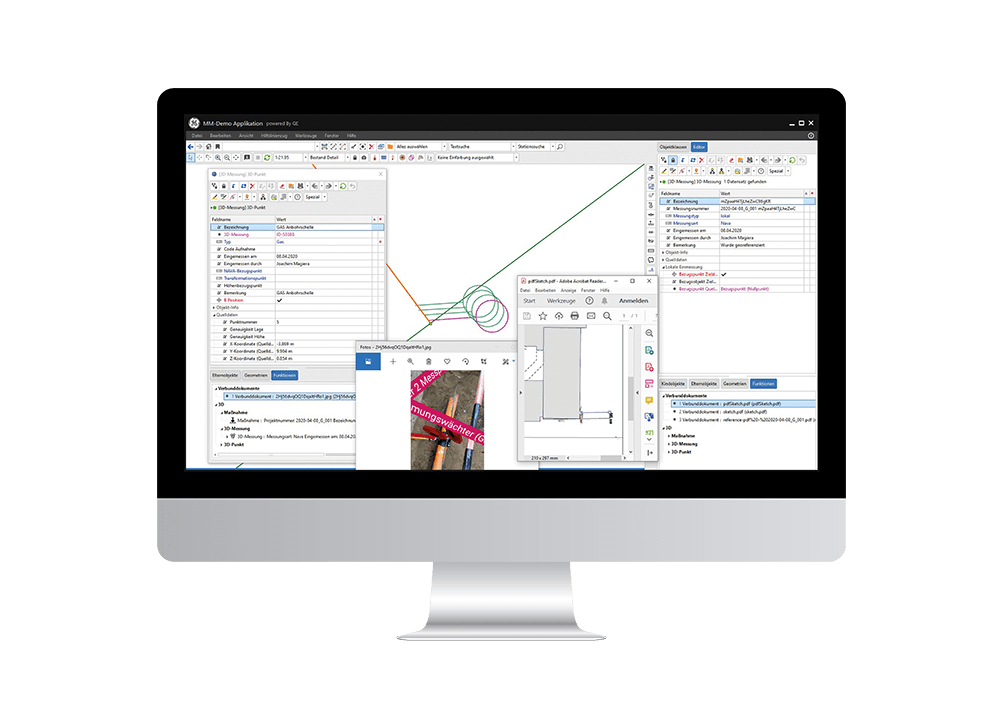 GIS INTERFACE FOR NAVA
Smallworld
By directly allocating map sections from NAVA orders in the GIS, the interface supports an integrated and continuous process in the work preparation. Smallworld GIS and NAVA Manager are thus combined into one unit. Beyond the work preparation, a construction site register is directly available in the Smallworld GIS and the relevant data are already documented according to GW130/S 130.
In the Smallworld GIS, an interim documentation with the NAVA sketch is carried out fully automatically after the measurement has been done. While the trench is still open, the grid connection with all dimensions is already available in the detail map. In addition, all information from the mobile NAVA data capture can completely be transferred into the Smallworld GIS from a task list. All measurement results are stored in the original format as 3D point coordinates – even if they are subsequently edited in the GIS. NAVA and the Smallworld GIS thus become a sketch archive.
The NAVA interface offers the user various options to easily transfer the locally captured data into the GIS inventory and significantly accelerates the complete network documentation in the Smallworld GIS. At any time, it's always transparent in which process step the network documentation is currently in. You are thus excellently positioned for the quality assurance in the network documentation! Klingenderstr. 10 -14
33100 Paderborn, Germany
Phone: +49 5251 150-5420
E-Mail: nava@mettenmeier.de